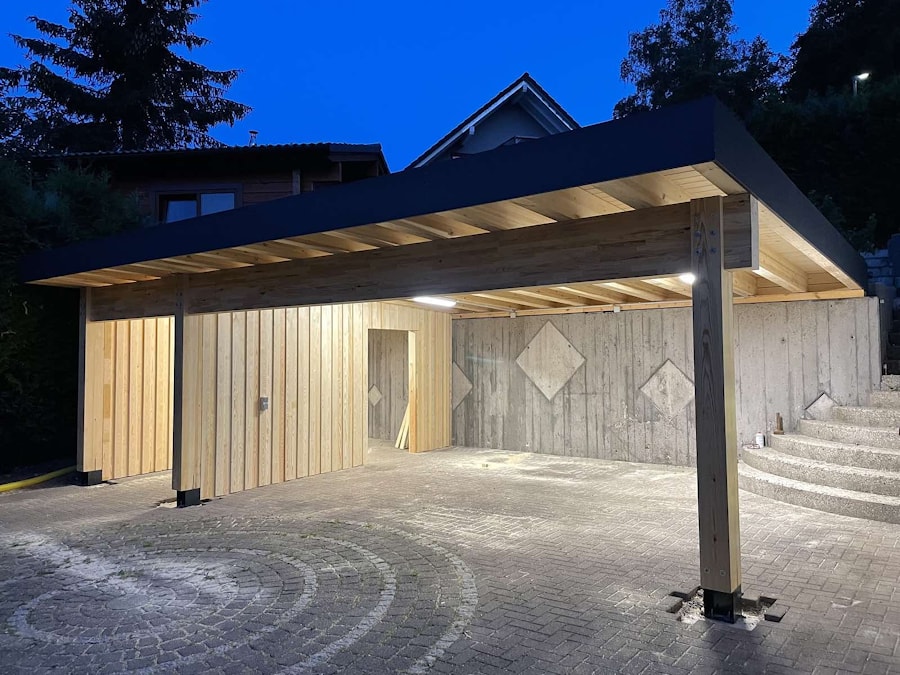 A canopy made of wood near the house will decorate the house, yard, cottage, protect the car, complement the landscape with its impeccable appearance.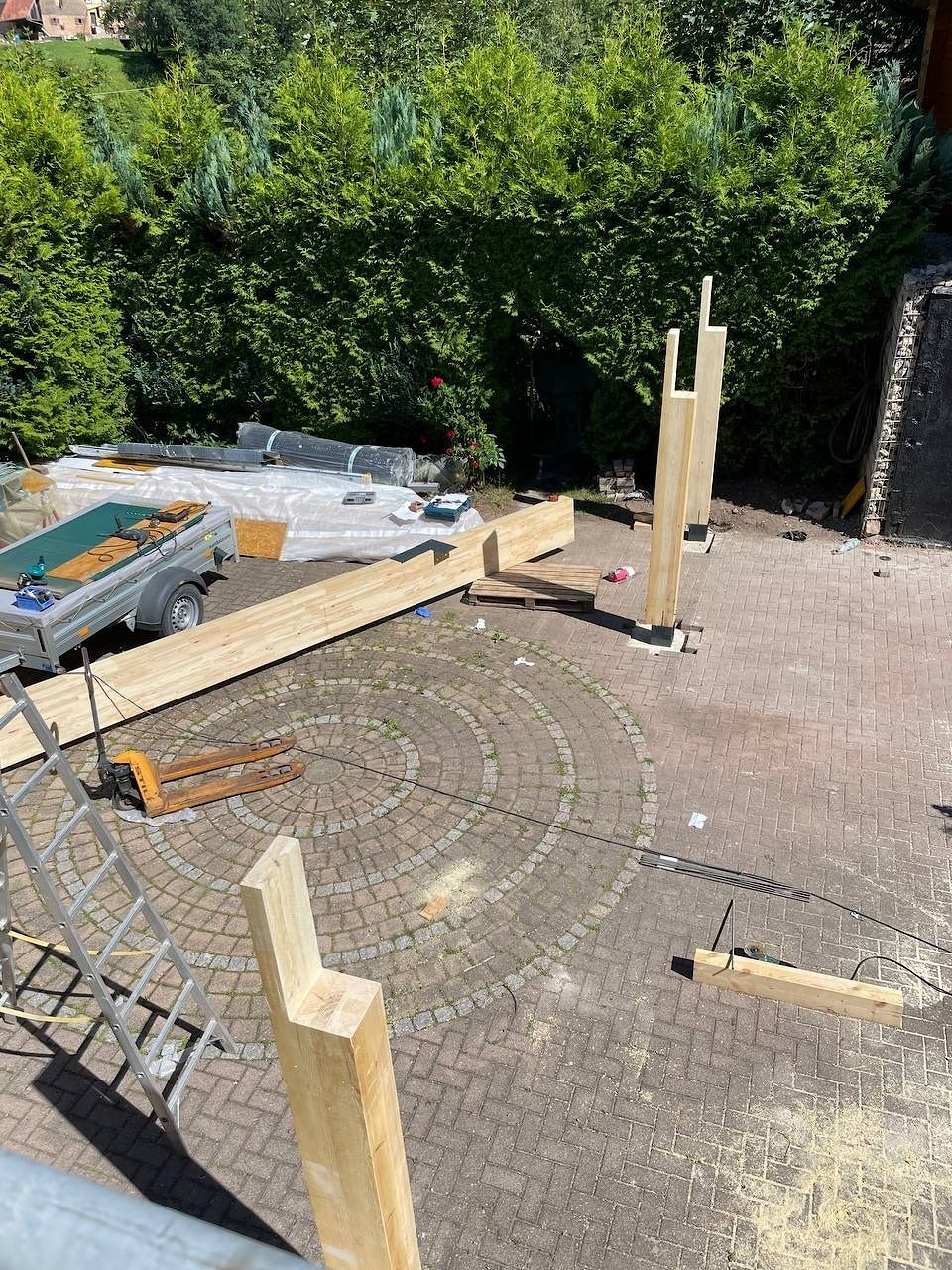 The company "Archiline" produces and installs wooden canopies according to our projects or individual order. Assemblers will help to assemble a wooden structure on your site in the right place. The production of canopies made of wood takes place using new technologies and eco-friendly materials.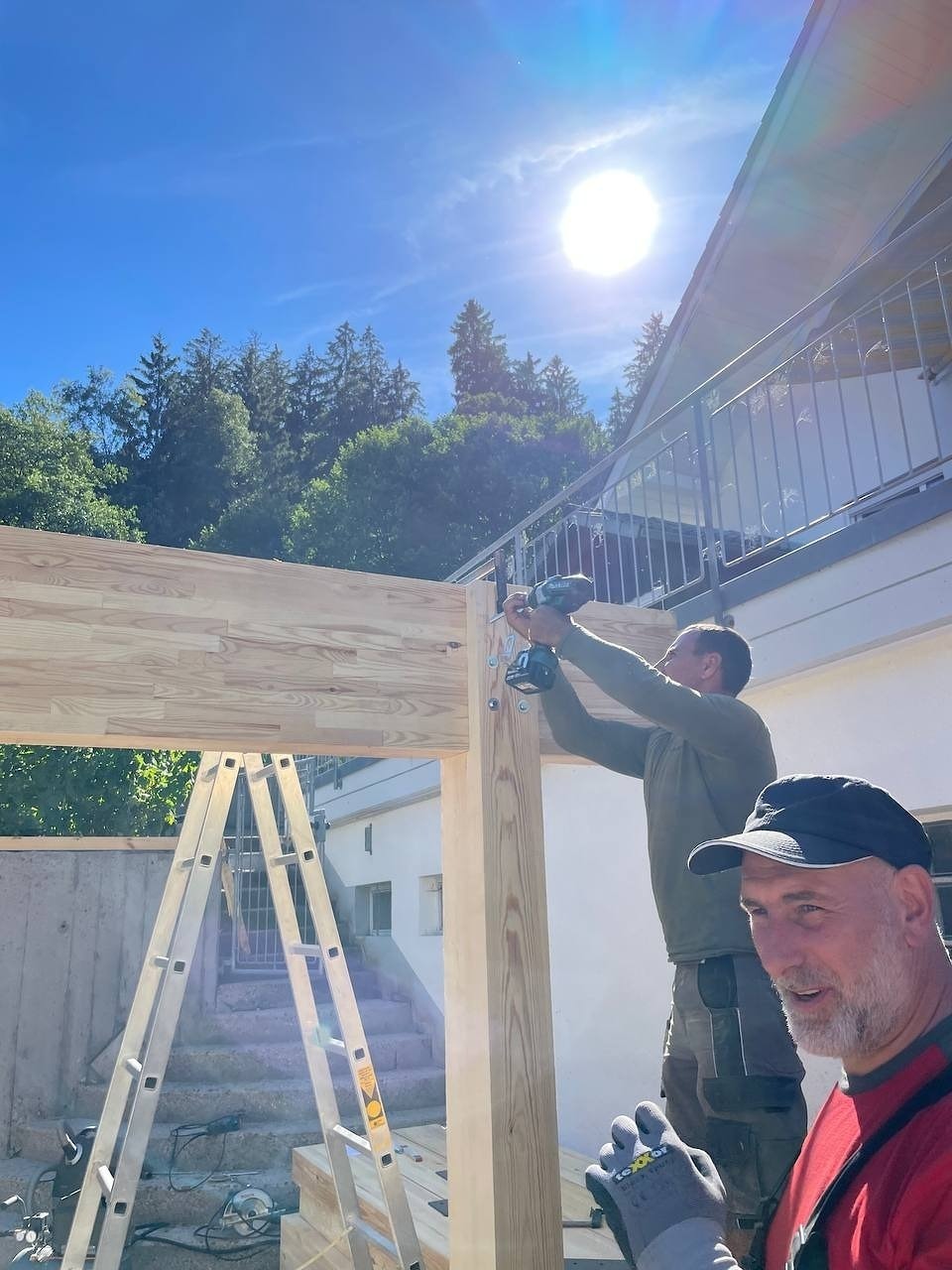 You can order a wooden canopy of any shape and type from us:
Wooden canopy with a lean-to roof shape - as an extension to the main building
Wooden shed with a gable roof
Wooden canopy with a four-pitched roof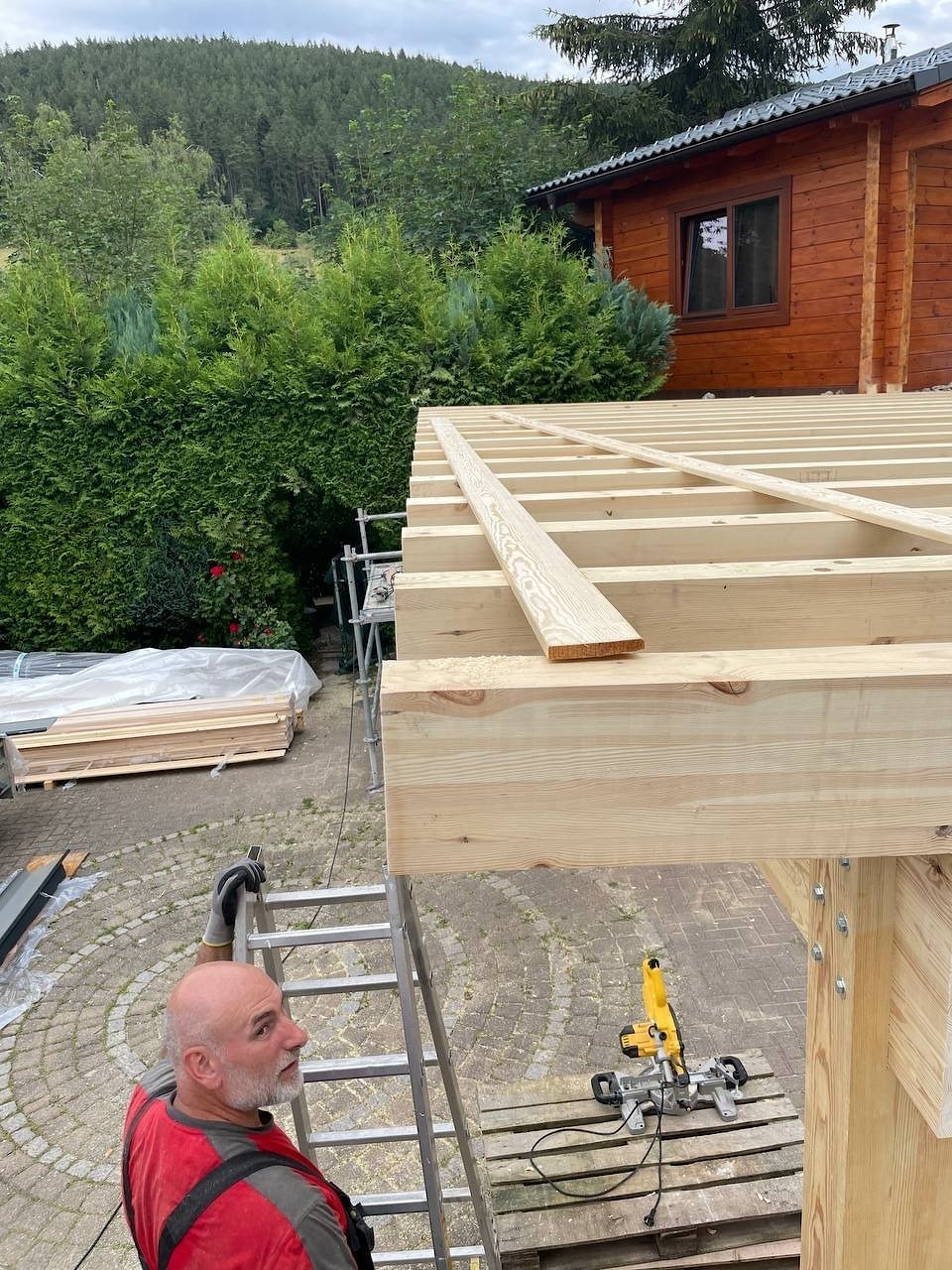 A canopy made of wood can be used as:
Veranda

Covered terrace

Wooden carport
Consultation of our architect in Minsk is free of charge. When ordering a canopy made of wood, a loan is possible. Our factory can make a wooden canopy of any size and shape.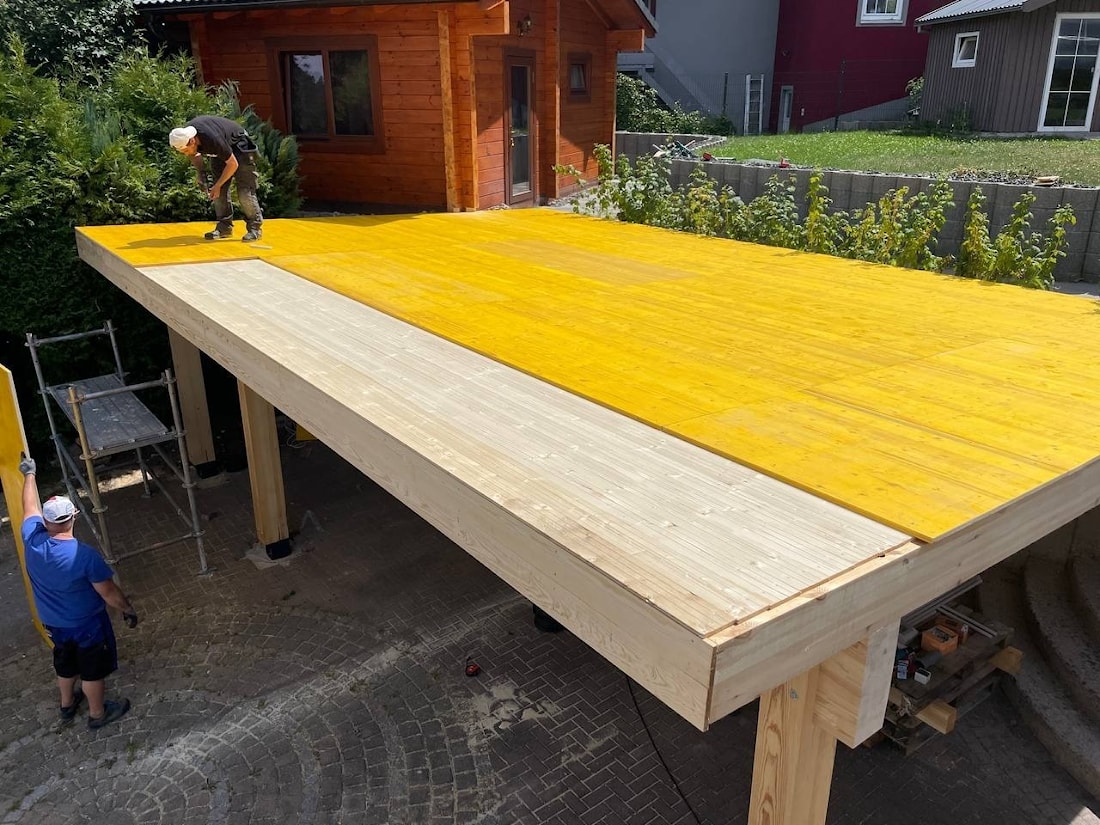 Wooden carports for cars:
In the weather conditions of Belarus, a wooden carport is a severe necessity. This is an opportunity to shelter the car from rain, snow and sunlight. The sun spoils the varnish, the rain leaves traces on the car, leaves clog the gutters. A canopy made of wood allows you to avoid these troubles.
For the production of a canopy made of wood according to the customer's project, it will be necessary to inform the architect of the following parameters:
Height of the wooden canopy;

The shape of the roof of a wooden canopy

Width and length of the wooden canopy;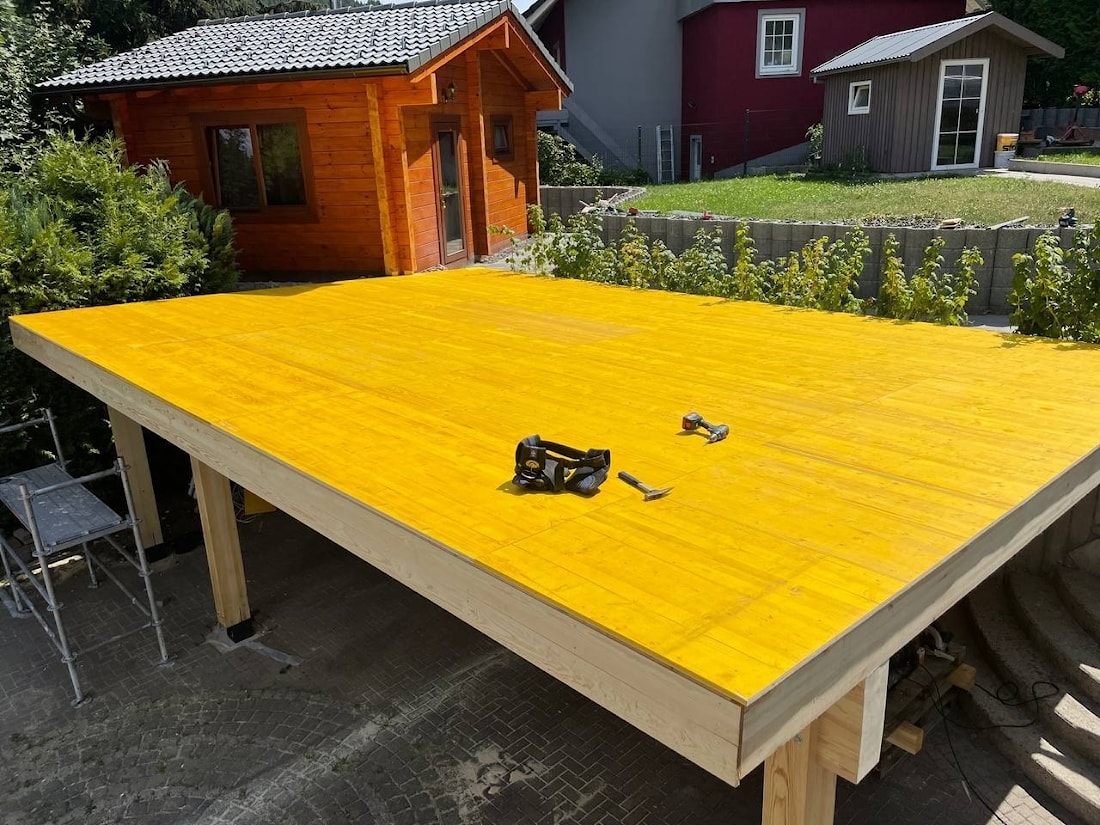 The wooden canopy "Archiline" is:
The oldest company in the Belarusian and foreign markets for the installation of wooden canopies, for office, home, cottage, and the installation of canopies is a well–established process in our hands;
Own raw materials base, production workshop, allow us to provide a low price, with high quality materials;
Antifungal wood treatment, polycarbonate 8 mm thick, various color options;.
The proven process of preparing materials and installing wooden carports will allow you not to think about how to build a carport yourself
The structure of the canopy is made of glued laminated timber, and allows you to install it in any convenient place.
The wooden carport is mounted without the use of heavy machinery, which reduces the installation time. It can be mounted directly to the entrance gate.
After completion of the the work, construction debris is removed.
By ordering a wooden canopy from us, you will receive top quality and a guarantee.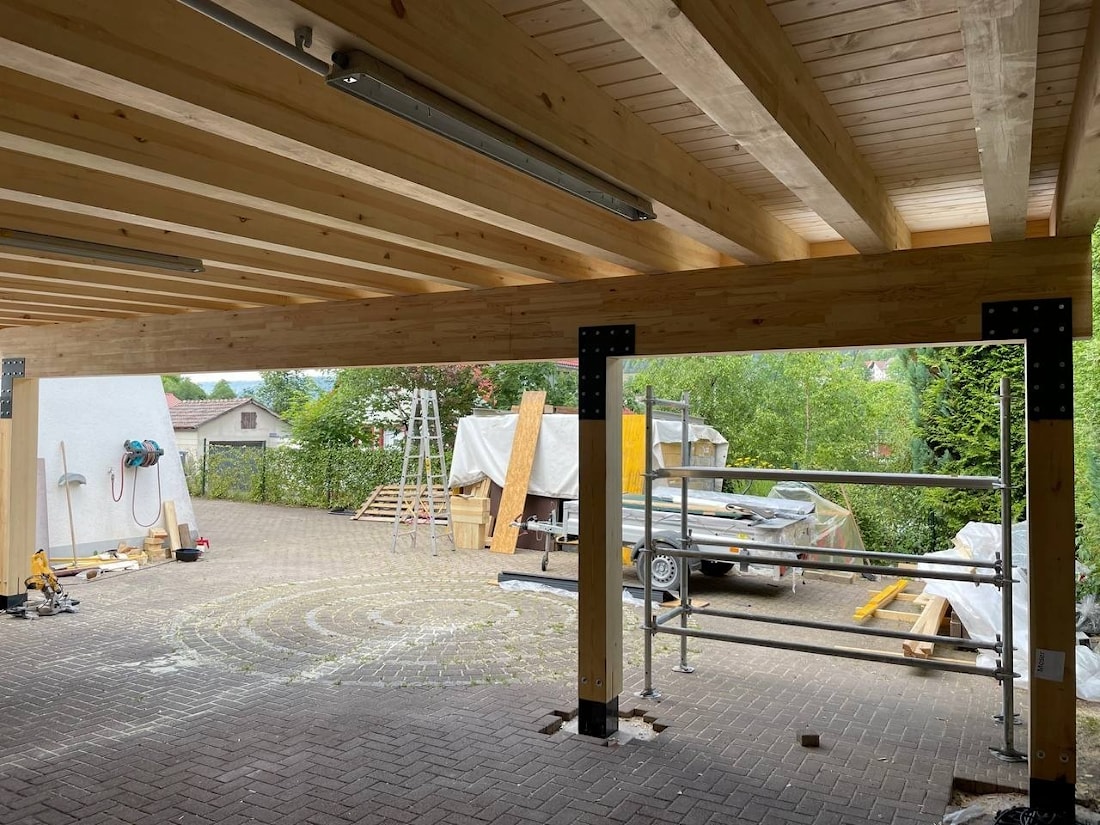 It's easy to buy a carport - call us or write to the messengers specified in the contacts.
The architect will come to your site, make measurements, we will demonstrate samples at the office, consult on all issues and draw up a contract. Contacting our company is an opportunity to build a wooden carport for a car quickly and at the lowest possible price.
In the company "Archiline" you can order a wooden canopy according to a ready-made sketch or under an individual order by calling +375296200567 . You will receive a consultation and place an order for a canopy with installation in Belarus, in Minsk.
Wooden car sheds made of wood with an optimal price/quality ratio are made of glued timber. Glued timber has high mechanical strength, is designed for operation in a wide temperature range and is considered one of the most elite materials.
Wooden canopies: what do they protect from?
Wooden canopies are installed in order to protect people and cars from the effects of atmospheric precipitation. Canopies protect from rain, snow, hail, ultraviolet rays.
The roof of a wooden canopy can be:
1. Flat
2. Arched shape
3. Single-slope
4. Gable
5. Tent
6. Hip
The roof of a wooden canopy can be made of:
1. Ceramic tiles
2. Metal
3. Soft roof
4. Polycarbonate
Wooden canopies have a number of useful properties. These include:
1. A wooden canopy has a long service life;
2. Wooden canopy has resistance to UV radiation;
3. Wooden canopy has - high mechanical strength;
4. A wooden canopy is small in mass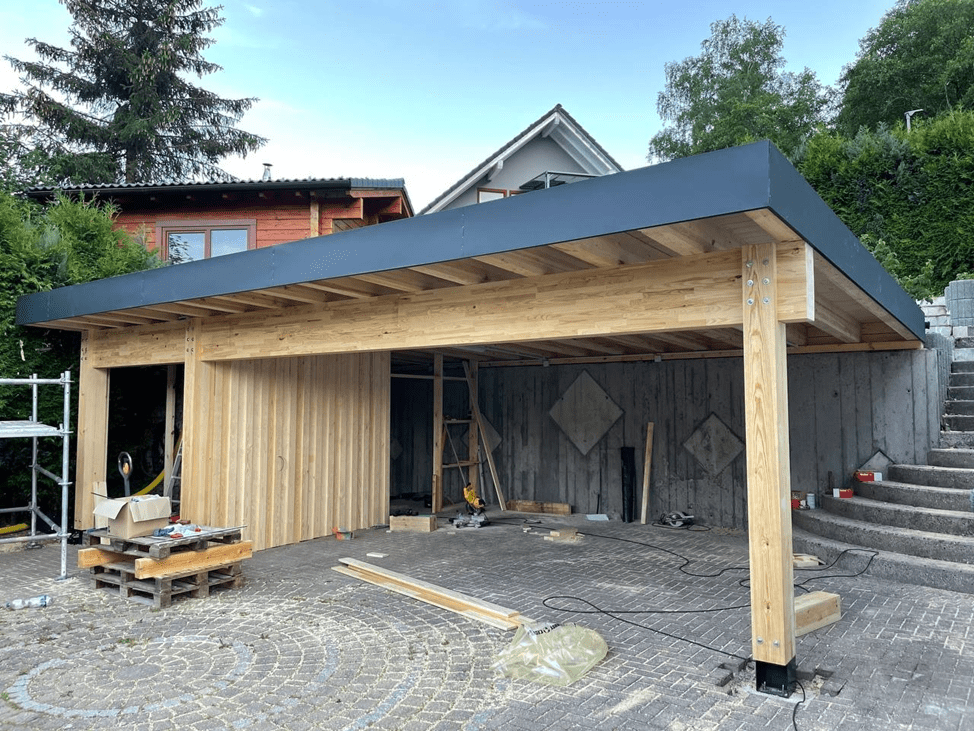 Wooden carport for cars - what is the price with installation?
Carport is the most popular option and we try to keep competitive prices for carports with installation, for customers with different financial capabilities.
The price of a wooden carport in our company starts from $ 2500, including production, delivery and installation on the site.
When deciding where to buy a wooden canopy for a car with installation, pay attention to the advantages of our company:
1. Own production of wooden canopies
2. Contract
3. Great prices
4. Fast and high-quality installation
5. Warranty up to 5 years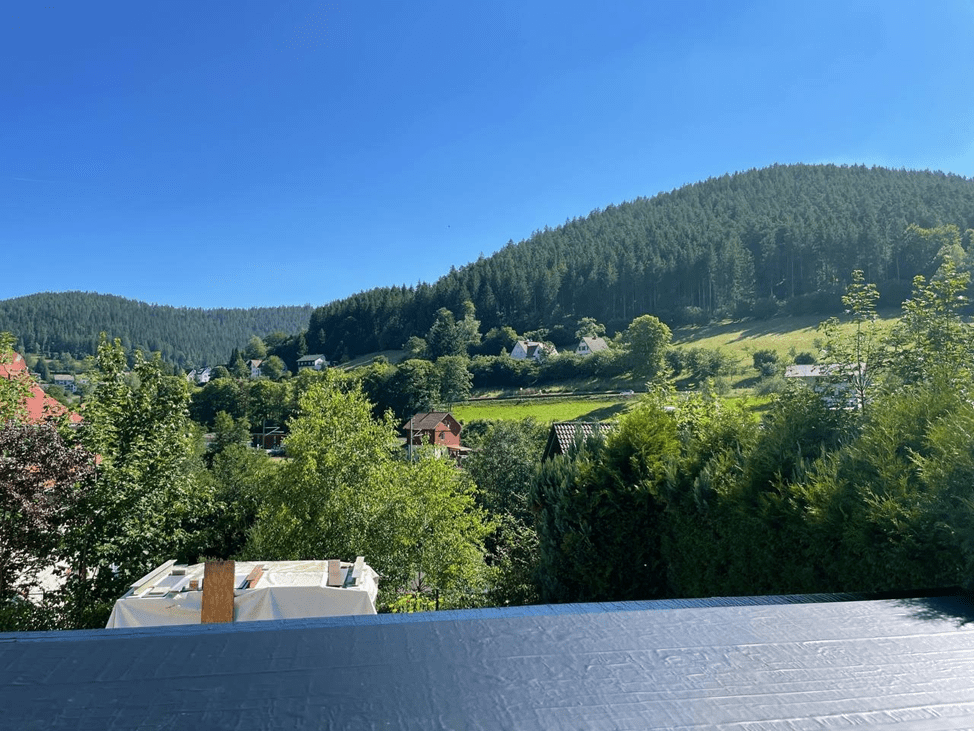 Wooden carports are made in a wide range of sizes, colors and materials - timber, glued laminated timber, logs, taking into account the preferences of the most demanding buyers.
In our company you can buy a wooden canopy of any type:
1. Wooden canopy in one ramp - frame with triangular brackets
2. Arched type
3. Dome design
Wooden carport or garage? What to choose?
Carports protect the car from rain, snow and hail or UV radiation and have a number of advantages over garages:
1. A wooden canopy has a rapid speed of construction;
2. Wooden canopy - takes up less space on the site;
3. Wooden canopy - does not require approvals
4. Wooden canopy - can be placed in any convenient place on the site;
5. Wooden canopy - there is no problem of condensation on the body, as in garage storage of cars.
6. Wooden canopy - the car is well ventilated;
7. Wooden canopy is - relatively easy to dismantle, move;
8. Wooden canopy - the absence of walls increases the capacity of the canopy
9. Wooden canopy grants the ease of loading the car, landing passengers.
There is an opinion that wood loses to metal and plastic in the matter of durability, but if properly processed, the wooden canopy will last a long time. Wood is a natural material, safe for humans and has excellent aesthetic properties.
Is it worth ordering a wooden canopy from specialists or making it with your own hands on your site? There is a category of work that, for safety reasons, it is better to entrust to professionals, a canopy made of wood is among them.
Before ordering the construction of a wooden canopy, you need to decide on its project.
Wooden canopy structurally can be:
1. Wooden canopy - Extension The canopy with one side rests on the wall of the structure to which it is attached. With the same roof as the main structure.
2. Wooden canopy - Stationary It is an independent object.
Wooden carports made of wood - it is stylish, beautiful, original, easily fits into the landscape. Structures made of wood are quickly erected. Depending on the type, a carport on a suburban plot can be built in 1-2 days. To protect against external influences, the wood of the canopy is treated with antiseptics and flame retardants
The main elements of the construction of a wooden canopy made of wood:
1. Posts. For the manufacture of supports, a rounded log or beam with a cross-section of 80x80 or 90x90 mm is used.
2. Beams and struts.
3. Rafters and crates. Beam 150x15 mm.
4. The roof is onduline, metal tile, corrugated board, polycarbonate.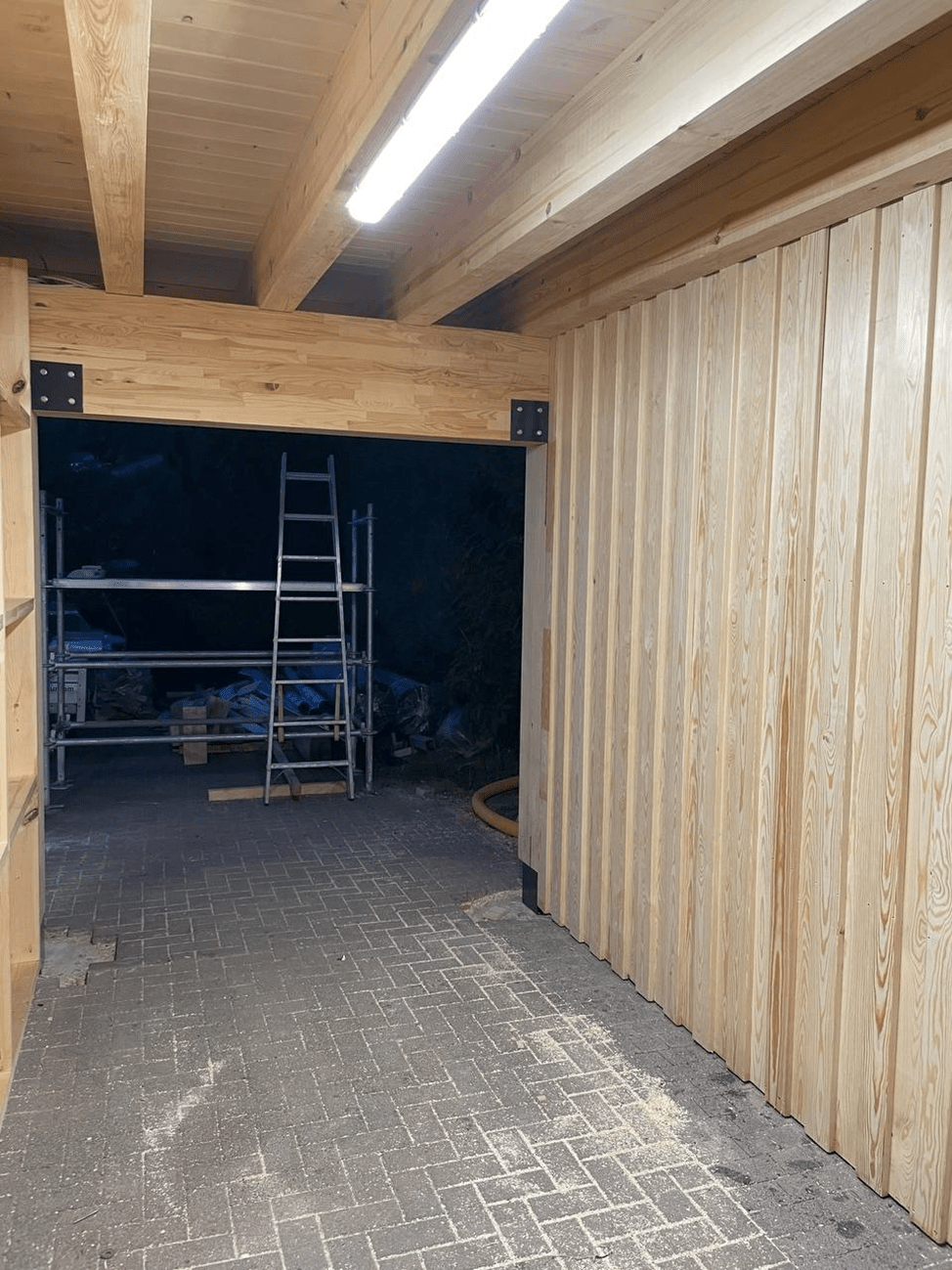 A wooden canopy for cars can be - for one, two, three, four cars.

Summary: a canopy made of wood for a car, you can assemble with your own hands, but it is better to turn to professionals and buy a turnkey one at a good price. We have a large catalog of drawings of canopies made of wood with photos. One of the most popular is a single-slope canopy made of wood for cars for a private house on a ready-made project.